Processing
Listed Since: April 2013
---
We do Heavy Duty towing,we have 3 Heavy Duty trucks avaliable,local abd long distance.We have 2 med. duty flatbeds,2med. duty tow trucks,3 Regular duty tow trucks.We are a AAA approved towing facility,as well as many other motorclubs.No Tow is to far.
---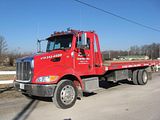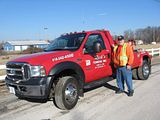 Call Rick's Towing for all your Towing and Roadside needs!
618-242-4500
---
All Towing.com Sites are managed by Moving Sites, LLC.
© 2007-2019 Towing.com - Nationwide Towing Services & Products. All rights reserved.