Processing
Listed Since: August 2017
---
We have been in the towing industry 23 years! We have state of the art equipment and provide the most efficient towing and recovery services. We are a dedicated and responsible team of highly trained professionals that know and understand your needs well and execute all towing activities with a proper plan and precision. We take great pride in our equipment, we are also proud of our highly skilled office staff, drivers, and equipment operators. We have been and strive to remain # 1 in customer service and the ability to manage high volume demand with excellent customer service and organizational skills that make the entire transaction stress free. We are one of the largest fleets of self-loading wreckers in the area.
---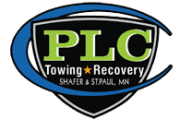 ---
All Towing.com Sites are managed by Moving Sites, LLC.
© 2007-2019 Towing.com - Nationwide Towing Services & Products. All rights reserved.